Pedal Anchor
To keep left-side double pedals from walking, a special stabilizer is mounted to the outside frame. This augments the stability of the floor anchor bolts.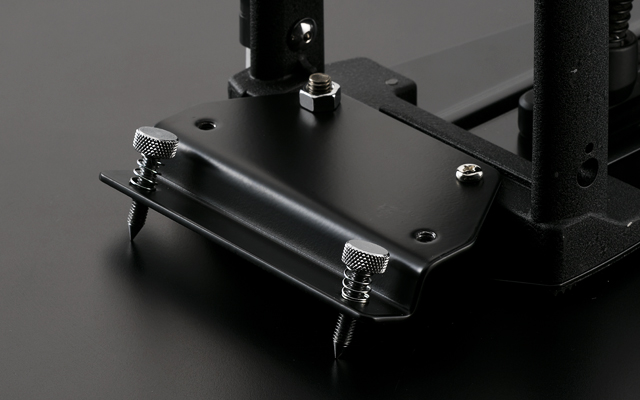 Power Glide LiteSprocket
The offset shape of the original Power Glide cam provides TAMA's signature pedal action, which increases the beater's power and speed as it reaches the end of the stroke. With 40% less weight than our previous sprocket, the new Iron Cobra offers faster, smoother, more powerful performance than ever before.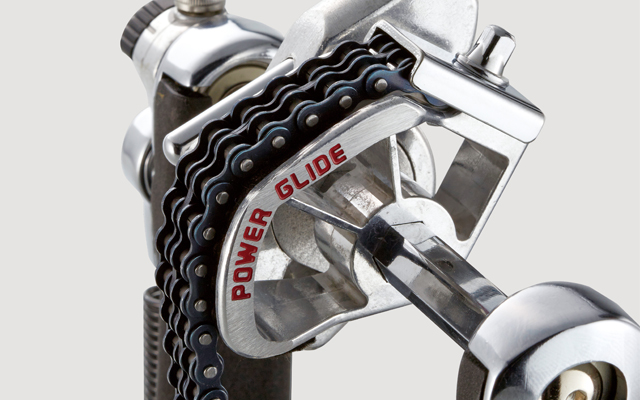 Cobra Coil (US. PAT.NO.7408104)
Until now, the only way to adjust your beater stroke action was to tighten the pedal spring. The unfortunate result? Heavy, sluggish action. The Cobra Coil solves the problem by adding a steel return spring. The return spring constantly presses the footboard to its original position, tightening the relationship between foot and pedal. Even better, the Cobra Coil is adjustable to different positions on the Iron Cobra footboard base plate.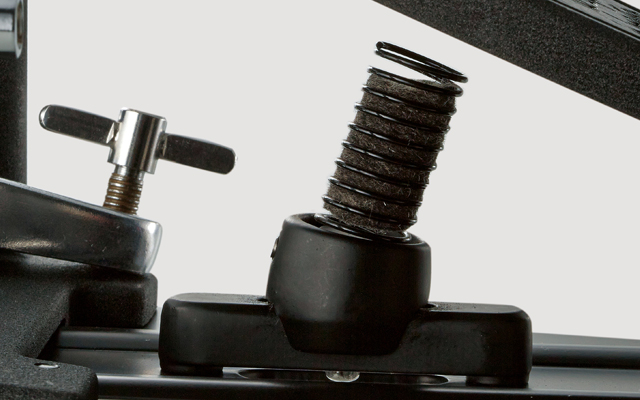 Power-Strike Cobra Beater
The constant evolution of Iron Cobra has always been driven, in part, by TAMA's passion for sound? or more precisely, TAMA's passion to bring the best out of each and every bass drum on which Iron Cobra is played. The latest version of Iron Cobra features a smaller diameter but thicker beater head? a combination that delivers more attacks than previous designs. Also, the distance between the beater head's face and the shaft has been increased. Drummers found this alteration improved their sense of control during faster passages.